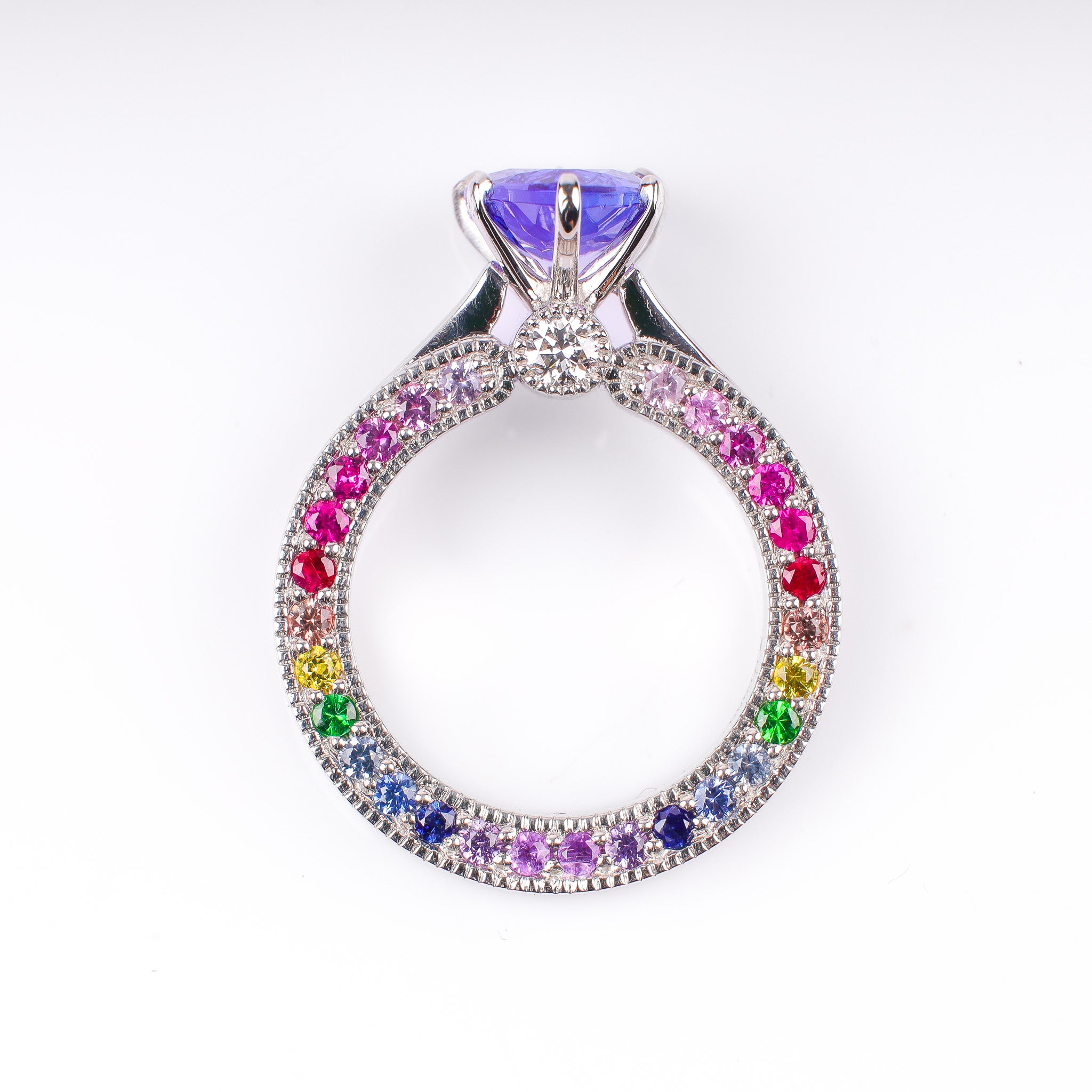 Engagement Ring
The Rainbow Ring
This customer came to us to create a special piece for his future fiancée. We selected stones to represent the rainbow colors on both sides of the shank, culminating in a larger accent stone at the gallery, adorned with millgrain. We also incorporated the existing heirloom tanzanite the customer had. The end result was absolutely spectacular and made for a very special piece for his future wife read happy customer review here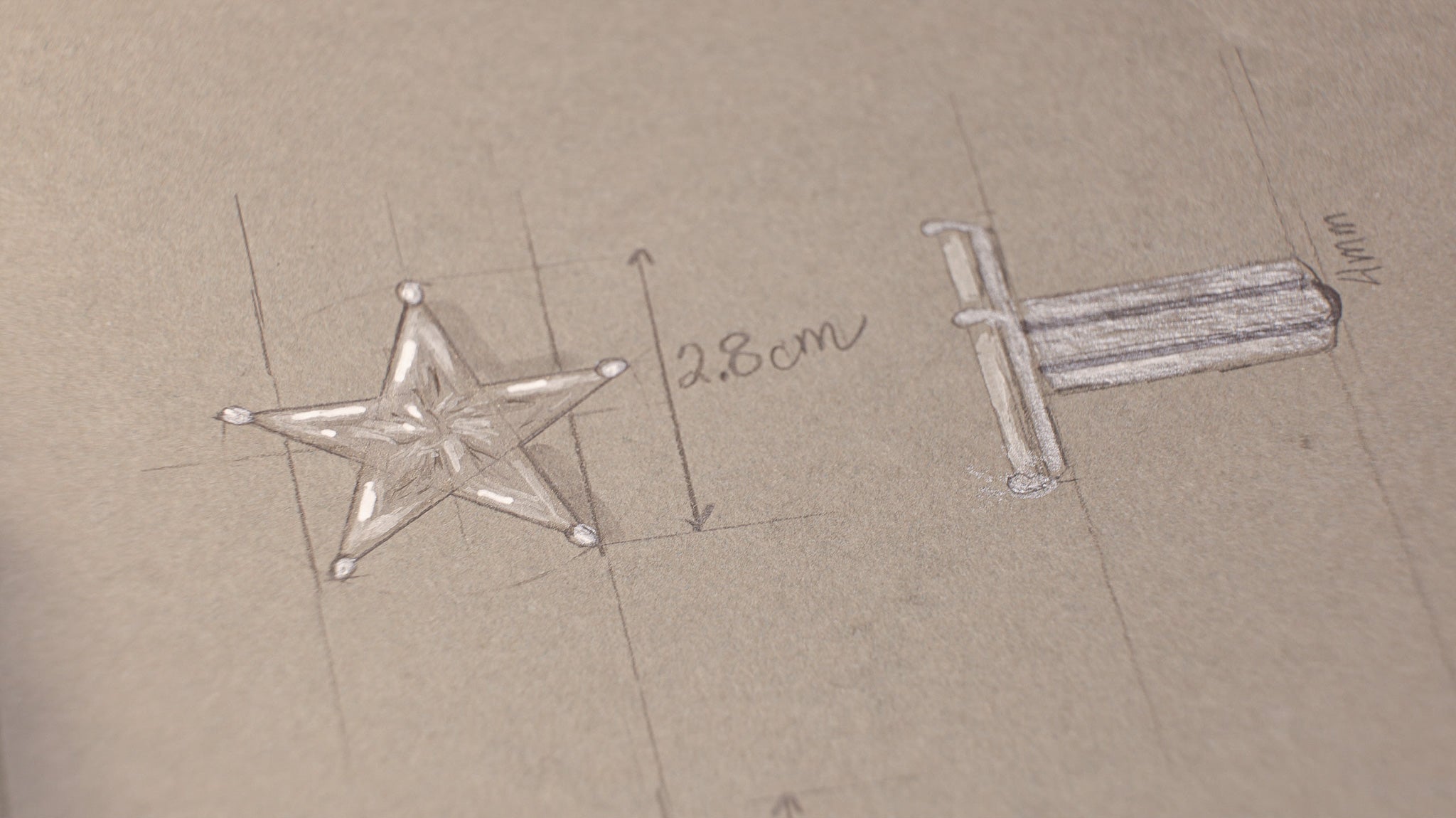 Anniversary
Rock and Roll Star Ring
Custom Order for 5th Year Anniversary: Our customer wanted to create a custom piece for his wife in the shape of a star. We created a sketch of the piece to place a stone and obtain the right measurements. We opted for moissanite stones, which needed to be custom-cut into a brilliant kite shape. This adjustment added metal to the base and changed the setting from prongs to bezel to ensure the stones were securely in place. The end result was incredible, making the customer's 5th-anniversary celebration very special. Read review here
Custom Design
Pave Pearl Diamond Ring
This piece was custom-made for our special customer. Initially, we explored various gemstone options such as black diamonds with a pearl and purple ombre on the second flower. However, the customer opted for colorless diamonds on both flowers, a pearl on one, and a yellow gold accent on the other."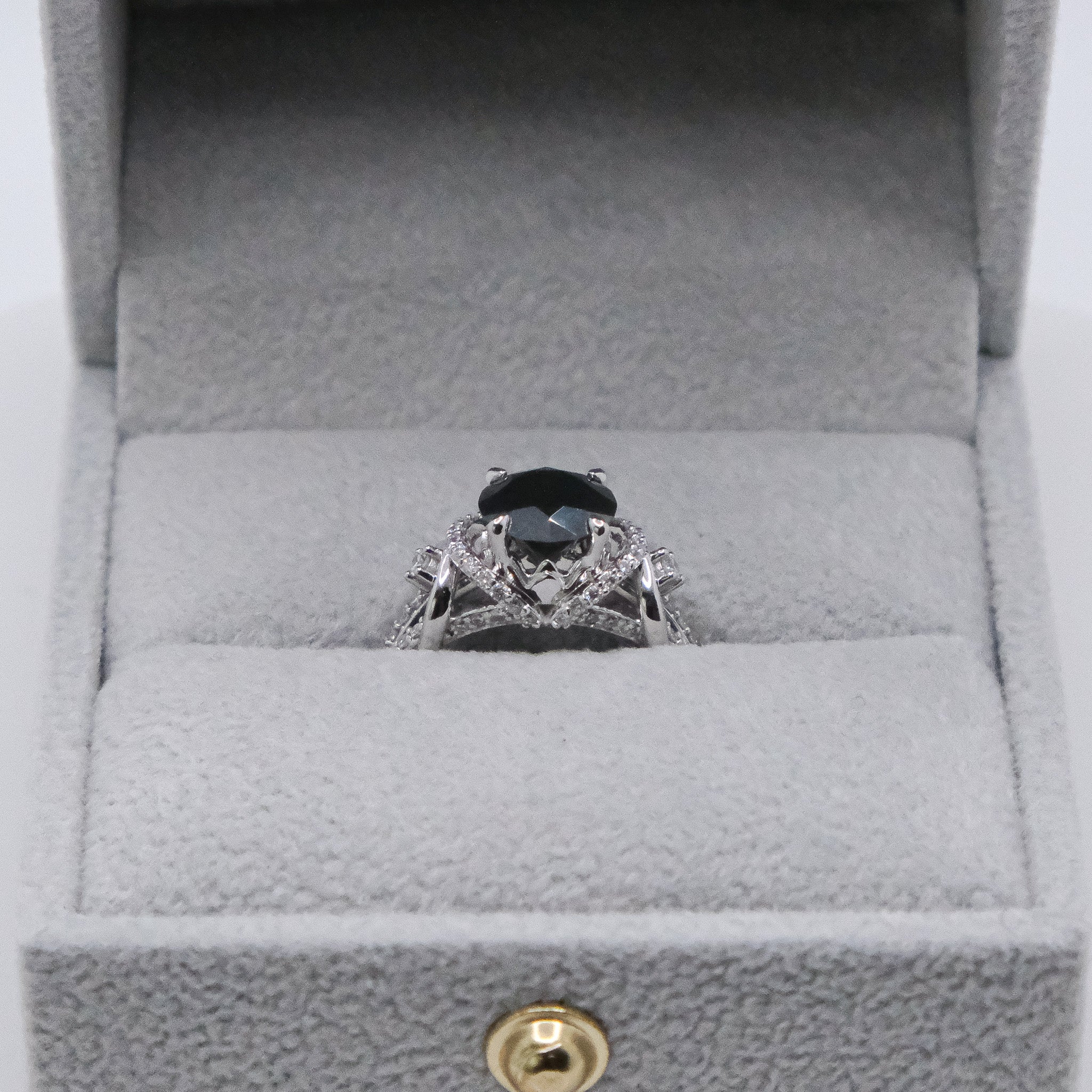 Engagement Ring
Black Diamond
One of our customers wanted to create an engagement ring for his future fiancée based on a design he saw online. The existing manufacturer experienced delays with the order, and the communication and quality weren't satisfactory. Our customer was afraid he would miss his delivery date. We recreated the piece, adding a few details to make it more secure and sturdy. Voila! You can read the happy customer review here
start designing your dream ring today
Schedule a virtual consultation with us today. For your convenience, we have also created a quick and easy online form. Tell us what you are looking for, and we will respond within 24 hours.